The 4 elements of glass partition design
The 4 elements of glass partition design
The application of glass partition has become a popular trend in public place decoration. What should we note to the design of glass partitions? What should we pay attention to glass partitions design? We hope the following information will helps you to design and install glass partitions.
The glass partition we emphasize is a system rather than a product. There are many interchangeable systems. This system is people-oriented, so its degree of freedom is very important. It also the advantage of the new partition than the traditional partition.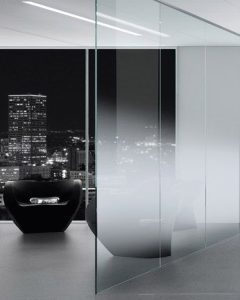 First, the on-site measuring before the design. The whole structure of the building should match each other. The full consideration of the overall structure of the building layer. And the conbination of original structural space to make rational use of each space.
Second, according to the requirements of customers, the design of the interior partition has to consider the space's overall organization. Then select the work area according to the nature of the work, and effectively use the characteristics of openness and privacy.
Third, the glass partition design has the overall cultural atmosphere of the whole space. According to different industry attributes and the original cultural orientation, it reflects the space overall image, fashion and atmosphere.
Fourth, the glass partition design should pay attention to safety, environmental protection, noise prevention and reuse.
Finally, different types of glass can be selected according to different needs. For example, frosted glass or pattern glass that is not completely transparent can be used in spaces where privacy is required. Designed fabric glass is suitable for hotel lobby, restaurants etc. New fused glass or fluted glass is a nice choice for fine restaurants, luxury shop space etc. Welcome you to contact GREART GLASS group to get more glass information.