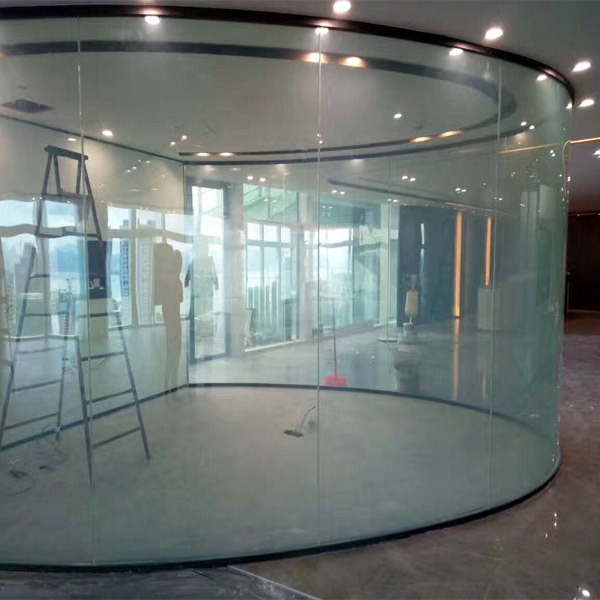 Description
Description:
Curved laminated glass is bonding two or multiple layers of bent glass together with an PVB or SGP interlayer film. Then, after the high temperature production, the interlayer film can hold the glass together in the event of a damage. Thus the glass will not fall apart and provide building security.
Recently, the curved shape glass represents the future trend in building field. And it witness the rapid growth of global demand. Also it is kind of safety glass with a characteristic of solidity and stability. 
Performance: 3-5 times harder than ordinary bent glass. Horizontal bending and tempering method ensures stable product quality. Both sides of the curved glass surfaces can achieve outstanding quality.
Specifications:
Glass Thickness: 5mm-25mm
Color options: clear, ultra clear, green, blue, black, gray, etc.
Product variety: float glass, coated glass and Low-E, screen printing glass etc
Applications:
Bent laminated glass revolving doors and exposed elevators.

Curved glass stairs, handrails, skylights and arcade roofing.

Curved aquariums, display shelves and glassfurniture.

Bent shaped glass partitions.

Curved curtain wall panels for offices, shopping centers, airports and concert halls.
No matter you require flat glass, curved glass, laminated glass or decorative glass for your project, welcome to contact professionals at GREART GLASS inquiry@greartglass.com now and request a detail quote timely.